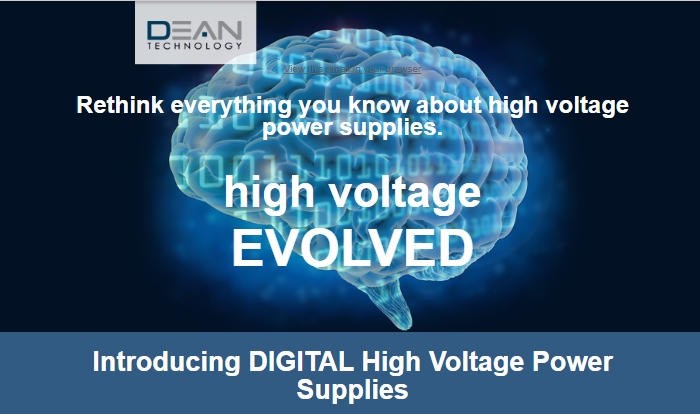 The SPS Series of digital high voltage power supplies are the first products incorporating Dean Technology's patented technology developed through years of research. These operate using a fully digital control loop, giving them features and capability that offer unparalleled flexibility and ease of integration.
- Patented Technology
- Remote Monitoring and Control
- CONFIGURE or CUSTOMIZE Features and Performance with Software
- High Performance and Maximum Flexibility
The SPS Series is currently offered with outputs from positive or negative 250 volts to 6,000 volts at 4, 20, or 30 watts, and samples are readily available. See the press release for the SPS series as well as full product details on our website!
Contact Dean Technology to learn how we can help make long design times for high voltage solutions a thing of the past!
Outputs up to 6kV and 30W
uL and CE Certification for ALL Configurations